Our little 3-year-old has grown so much in the year since I posted Top 10 books loved by my (other) 2 year old. She's understanding much more complicated storylines, and has an amazing attention span when she's curled up listening to her favourites books.
She's started recognising words and sounding out letters (watching her older brother go through kindergarten last year has definitely helped her with that!) and I'm pretty sure she'll be reading by herself before my next post next year. Her favourite books were hard to pick – there's been so many in the last 12 months – but the below selection have really stood out.
1. Harry in a Hurry by Timothy Knapman
The 3-year-old still loves rabbits as much as she did when she was two, and I bought this book for her when I was away travelling with work. Harry the hare races around on his scooter so fast that he misses the destruction he's leaving behind… until he crashes into a pond and is rescued by the super. slow. tortoise. Tom (who takes all afternoon just to blow his nose).
It's a beautiful book that teaches kids about the importance of mindfulness, about the need to slow down to truly experience all the wonderful things in life. Our little one is quite the action girl, and I love that this book shows her how nice it can be to stop and enjoy the view every once in a while.
2. What Makes a Baby by Cory Silverberg
A perfect book about the origins of life for any type of family! I bought this one online when the 3-year-old started asking about where babies came from, and it quickly became her number one favourite. I didn't think she was ready for a detailed anatomy lesson, nor was I keen on a book that made assumptions about sexuality or gender… and this book was exactly what I was after.
Silverberg talks about baby-making through sentences such as, 'Not all bodies have eggs in them. Some do and some do not.'  and 'When grown ups want to make a baby, they need to get an egg from one body and a sperm from another body.' He then leaves the answering of any detailed questions up to me.
3. Ten Little Pirates by Mike Brownlow
We now have three of the 'Ten Little' books (Pirates, Princesses and Monsters) and this year 'Pirates' has been the favourite. Over the last year, the 3-year-old has insisted on dressing as either Elsa (from Disney's Frozen) or a pirate, whenever there's been a mention of a costume. Halloween last year she went full pirate: red and white striped shirt, eye-patch and a sword almost as big as her (which has since been confiscated when the 6-year-old was forced to walk the plank a few too many times).
Brownlow's books are entertaining,  matched perfectly with Rickerty's colourful and quirky illustrations. Each time we read, we choose a pirate from the front cover, then have a contest to see whose pirate lives the longest (spoiler alert: they all reunite at the end on the deserted island).
4. What's the Matter Aunty May by Peter Friend and Andrew Joyner
I can't get enough of Andrew Joyner's illustrations, and I grabbed this book from the library solely because Joyner's name was on the front. The simple characters are full of expression, and always say much more than the words themselves.
That's not to say the words are lacking – far from it. The 3-year-old asked me to read this one over and over for the few weeks it stayed at our house before heading back to the library. What's the Matter Aunty May is an entertaining read about how much of a house can be destroyed when a little nephew comes to visit. I'm sure all aunties, uncles and grandparents could relate!
5. In my heart by Jo Witek
This was also a favourite of my daughter's when she was a 1 year old. Back then, it was more about the colours and the cut-out hearts. But as a 3-year-old she's now beginning to understand the range of emotions she feels each day – happy, sad, scared, mad, calm, brave. Each page of this beautiful book describes an emotion.
At the end it asks what your heart is feeling today. Our 3-year-old usually answers 'sad', and as the book explains, there's nothing wrong with that: just like springtime following winter, the sadness will pass (and for our little 3-year-old it very quickly does).
6. Are We There Yet? by Alison Lester
The depth and detail in all of Alison Lester's books astounds me. She explains so much in very few words but still keeps it at a level that can be understood clearly by kids of all ages.
I picked up this one from the library in the hope that both the 3-year-old and 6-year-old would be entertained, and they very much were! The story follows a family on an epic journey around Australia. The 3-year-old liked the activities the family did – slept in the caravan, rode camels, had campfires, saw the Sydney Harbour Bridge – and the 6-year-old liked the maps and landmarks.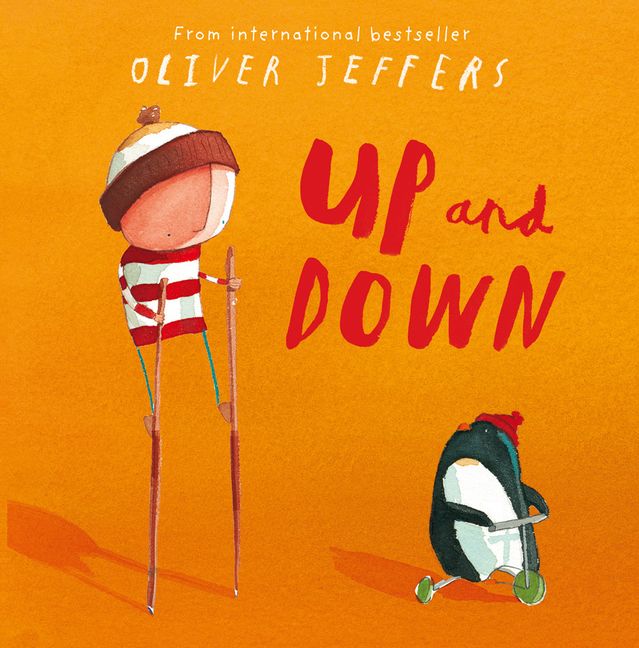 7. Up and Down by Oliver Jeffers
Oliver Jeffers was a favourite author of my cousin's little boy (and no doubt my cousin and his husband too!) so when our little girl was born they gave her Up and Down with a real sweet message written in the inside cover.
I find Jeffers a bit hard to follow at times. To me, the stories aren't always linear and sometimes even seem to go in circles. But this one hooked the 3-year-old and I've also grown to love it. There's something so sweet about the boy and his best friend penguin and I'm never disappointed when our daughter chooses this one for her bedtime read.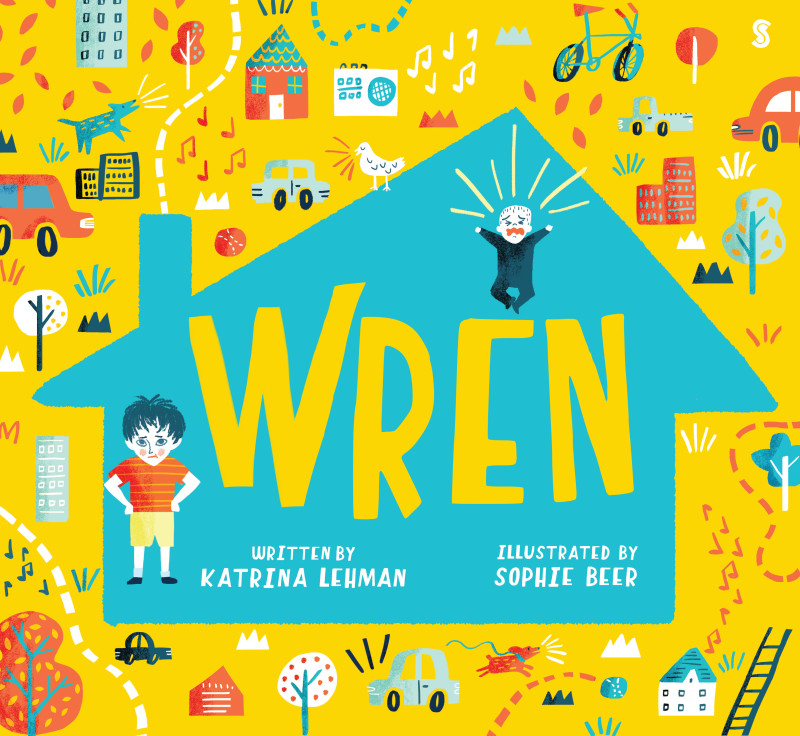 8. Wren by Katrina Lehman
What a sweet story this one is! Our daughter picked this one out at the library and I was impressed by its bright, interesting cover. The story and illustrations inside did not disappoint.
Poor little Wren lives in a house full of noise and when his little sister arrives it only gets noisier. Our little 3-year-old loves talking about family, and in her imaginary play she's always pointing out who is the brother and the sister and the baby – so stories like these appeal to her. Lucky for Wren, there's an amazing ending that brings a tear to my eye every time I read it.
9. Big Boy Underpants by Fran Manushkin
A big milestone for us as a family over the last year was no more nappies! Our 3-year-old toilet trained quickly and consistently. She was thrilled to find this book at the library.
It's simple and easy-to-read, with the boy talking about how he's a big boy and how his toys can't wear underpants because he's the one who wears the underpants. As I read this one, I often changed the words to 'big girl underpants' and I'm pleased that the rhymes still work. The 3-year-old proudly nods along, clearly aware of just how clever she is.
10. Rodney Loses It by Michael Gerard Bauer
I was asked to read this library book over and over and over, and luckily for all it was funny every time. Rodney the rabbit loves drawing, but – alas! – he loses his favourite pen 'Penny'. We follow the overly-emotional rabbit through his search.
From when she was a tiny baby, our little girl has always had a great sense of humour. She'd originally chosen this one because of the rabbit, but grew to love it because of the funny story and illustrations. As she's getting older, she's developing a quirky sense of humour that manages to entertain adults and kids alike, and she makes us laugh every single day.
**********
Thank you, 3-year-old, for another wonderful year of loving books!
Follow @jessieansons