It was an intriguing title that sounded light and fun, and I thought it might be just what I needed after 5 weeks of the dense emotional roller-coaster of Love in the Time of Cholera. It didn't disappoint: I enjoyed reading every word.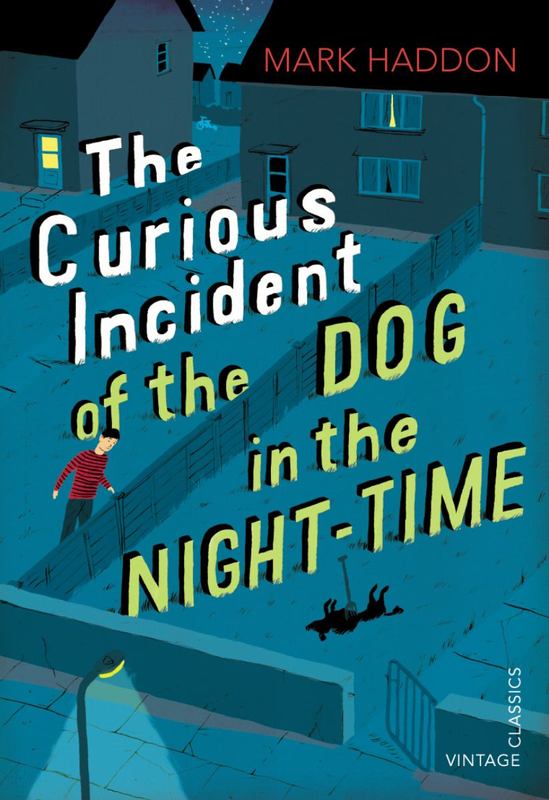 In the book, teenage Christopher tries to solve the mystery of who killed his neighbour's dog. As we read on, it's clear that he sees the world in a unique way – through numbers and facts – and that he struggles with most human interactions.
The book is fun to read, because it breaks a lot of the rules. The chapter numbers are prime numbers, rather than the usual 1, 2, 3, 4, etc. and throughout the book there are puzzles and maps and drawings, exactly what a teenage boy living with Christopher's condition might do. We get to know Christopher closely, and feel his pain as he is faced with challenge after challenge and is misunderstood by most around him.
My only complaint with this book is that it was over too quickly, which is something I never thought I'd say! When I started this 100 book challenge, I didn't enjoy reading. Almost every book I opened was an uphill battle to make it to the last page. Six years ago, I never would have finished books like Dracula or Rebecca – in fact, I never would have attempted them in the first place.
This, I am very pleased to say, has changed. I now look forward to getting lost in a lengthy book, to not just reading a description of a character but really getting to know them. When I started this challenge, I was unsure how far I'd get. Now, it's looking more and more likely that I might actually succeed.
Thank you, Mark Haddon, for expanding my mind. Even if it was only for a few short pages.
*************
In July 2014 I set myself the challenge to finish 100 must-read books before I die. For my ongoing tally click here.
Follow @jessieansons